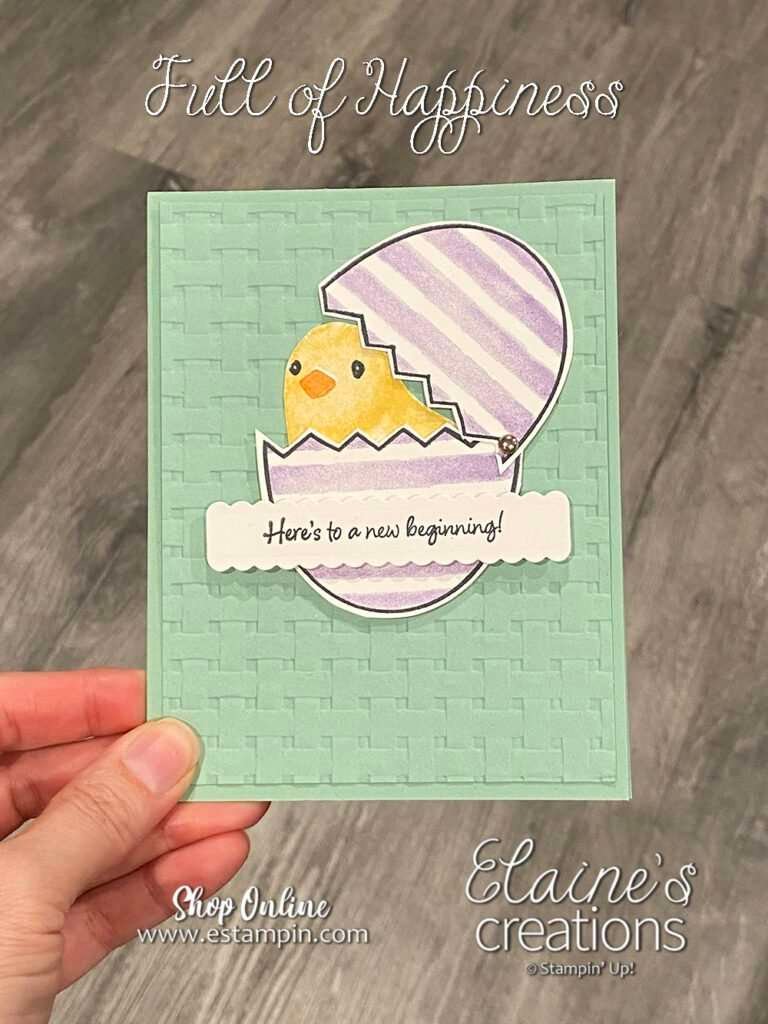 Make this cute peek-a-boo card for an Easter chick with Stampin' Up!'s Full of Happiness stamp set. I love how the egg can be cut out with the Dino Dies! Cut two and add a brad to the side to make the peek-a-boo egg. Stamp the chick and hide her underneath the egg.
With the unprecedented craziness going on in the world, I am looking forward to a new beginning like the one promised when the Savior will come again to the earth "and the earth will be renewed and receive its paradisiacal glory."
Check out this video tutorial on how I made this peek-a-boo card for an Easter chick!
Place your order online using hostess code UQ4YGBE6 and you'll receive a free gift in the mail from me! Make sure you do not have "no contact" selected from previous orders or I will not be able to send your gift.