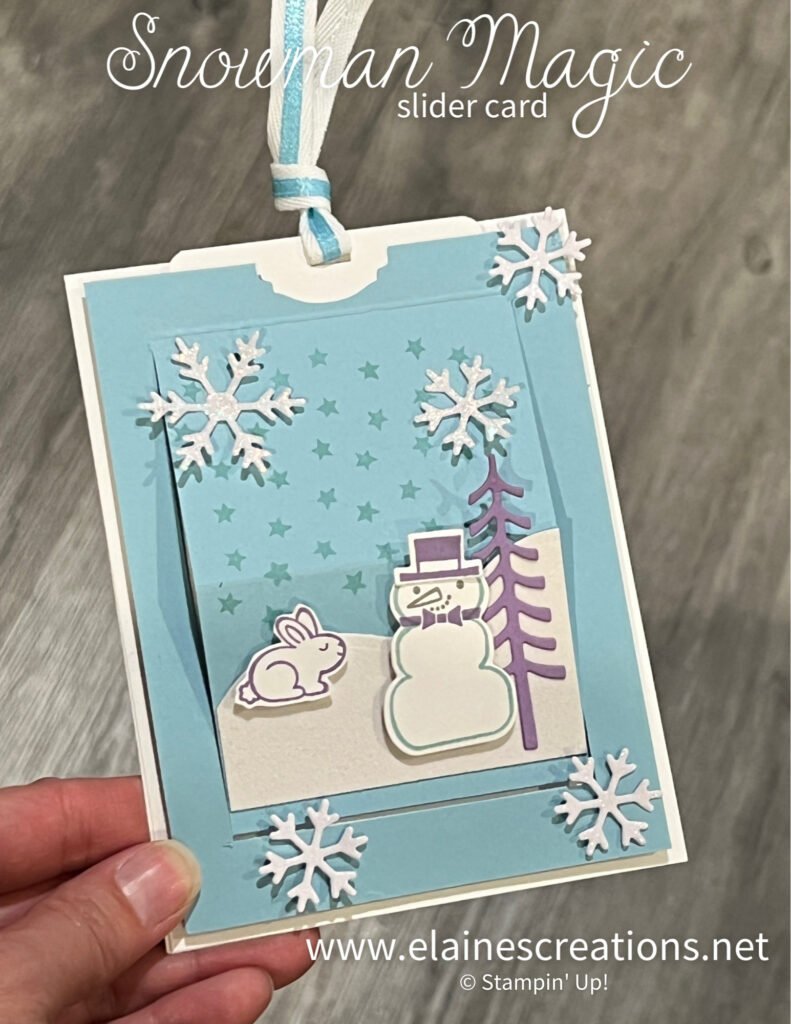 Create a fun snowman slider card with the Snowman Magic bundle! Pull the tab and the card reveals two sentiments!
Here is a helpful template I created for this card. I create templates for my interactive cards and have them in a file so that I don't have to figure measurements out again when I'd like to make another card. I like to make measurements easy and even. So I think I created a helpful template for this card: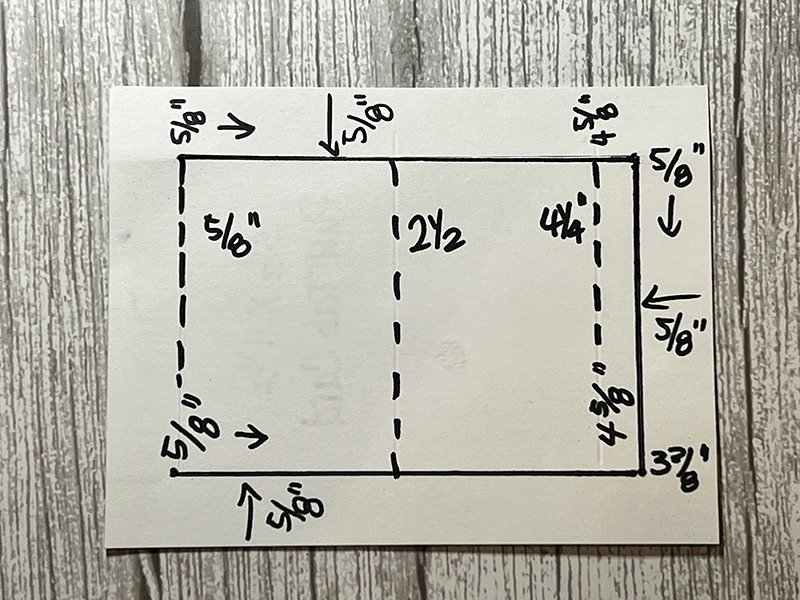 Remember to use Foam Adhesive Strips to create enough room for the tab to slide. Use the Very Best Trio Punch for the corners and to punch the hole in the top of the tag. And use the Fancy label punch to create a place for the ribbon knot and to more easily pull the tab.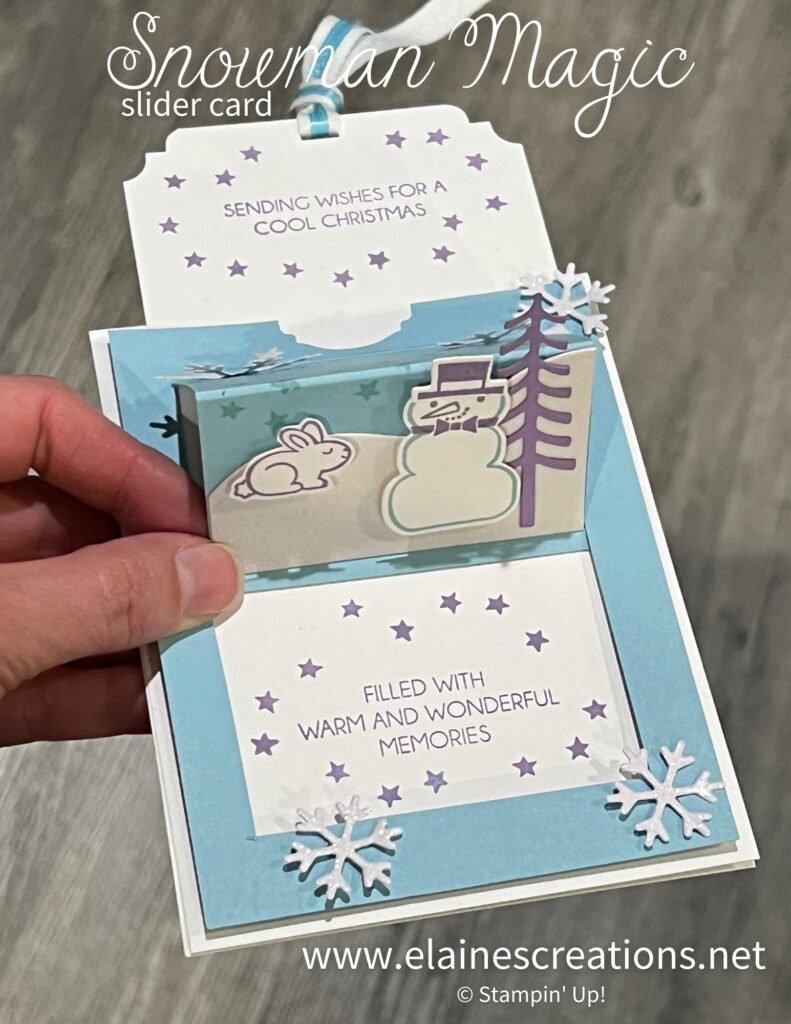 Watch my video tutorial below to see how I create this card.
Snowman Slider Card Video Tutorial
Special offers
Get this card kit for free when you purchase the bundle or place a $50 order using my current host code (you can find at the top of the right sidebar on my homepage). There are supplies for two of each card for a total of six cards in each card kit! Please email me and let me know you would like this card class! All classes are available to go!
And when you place a $50 order online using my current host code, you'll receive a free gift in the mail from me as part of my rewards program! You'll also receive my Exclusive Stamp Tutorials at the end of the month!
Please make sure you do not have "no contact" selected from previous orders or I will not be able to send your gift.
Here are all the links to products that I used to create this card!
---
Clearance Rack Refresh
New items have been added to the Clearance Rack for up to 60% off including the Dies from the Perfect Partners Promotion. Everything is until supplies last so make sure to get what you want right away before it sells out!
Last Chance Sale – Up to 60% off!
This is your last chance to get these retiring items for up to 60% off before they sell out or retire at the end of December!
60% Off
50% Off
40% Off
30% Off
20% Off
10% Off
Subscribe for the January Paper Pumpkin Kit!
Seal your love this season with the new Key to My Heart Paper Pumpkin Kit! Subscribe by 10 January 2023 and get everything you need to make a love-themed card in our all-inclusive kit.
Each kit includes nine unique cards—three each of three designs—and nine coordinating envelopes that you can fill with love! This month's kit represents a love lock tradition. Many couples have signified their unbreakable love and devotion to one another by writing their names on a padlock, locking it on a bridge, and throwing the key into the river below. So, become locked in love this season and send a card to those you really care about!
This month, there's a special add-on to make your love go even further! Get the heart-shaped treat boxes and fill them with something sweet! The add-ons are sold separately and live during the subscription period, but will only be available while supplies last.