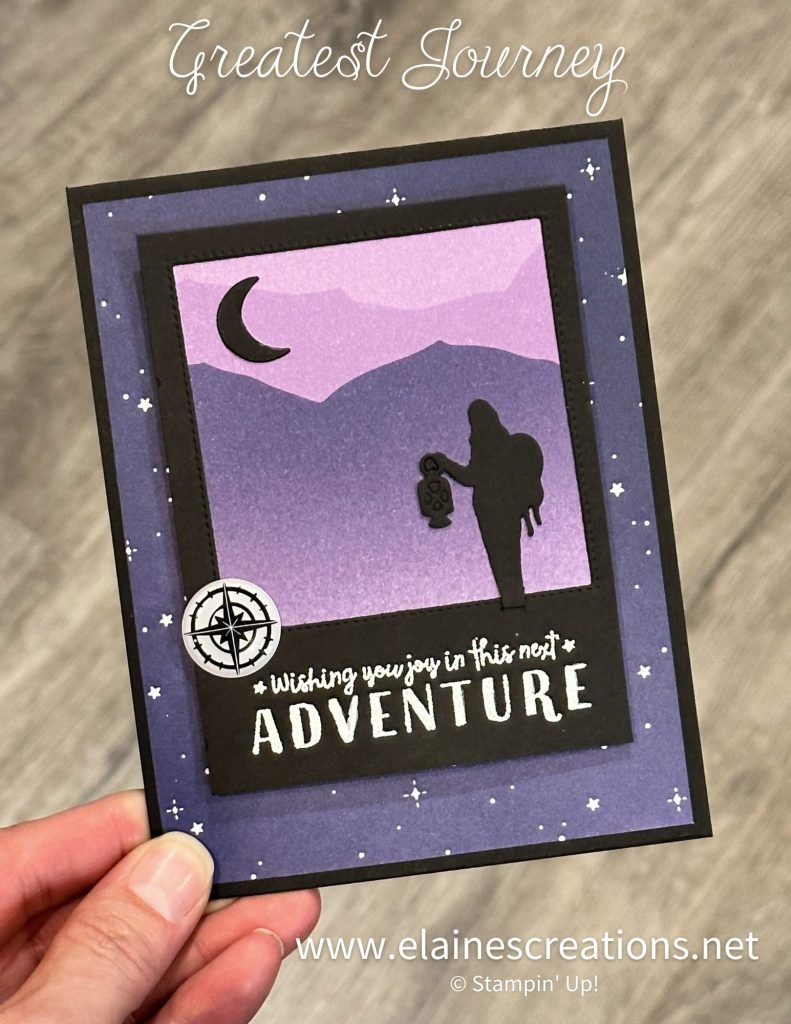 Use two dies to create one image with the Greatest Journey Suite and Stylish Shapes Dies. What, you say? Yes, I saw this trick from one of Stampin' Up!'s Artisan team members. It's super slick. You can do it with almost any die and a shape die. Start with the smaller die – the flower die, or whatever other die you can to use. Place the cutting plate before the bottom edge of the die so that the bottom of the die does not cut through the paper. Then place the shape die underneath whatever was just cut out so that the shape is cut out behind the first image. Clear as mud? Then watch the video tutorial below to see this trick in action!
Use Two Dies to Create One Image Card Video Tutorial
Special offers
Get this card kit for free when you place a $50 order using my current host code (you can find at the top of the right sidebar on my homepage). There are supplies for two of each card for a total of six cards in each card kit! Please email me and let me know you would like this card class! All classes are available to go!
And when you place a $50 order online using my current host code, you'll receive a free gift in the mail from me as part of my rewards program! You'll also receive my Exclusive Stamp Tutorials at the end of the month!
Please make sure you do not have "no contact" selected from previous orders or I will not be able to send your gift.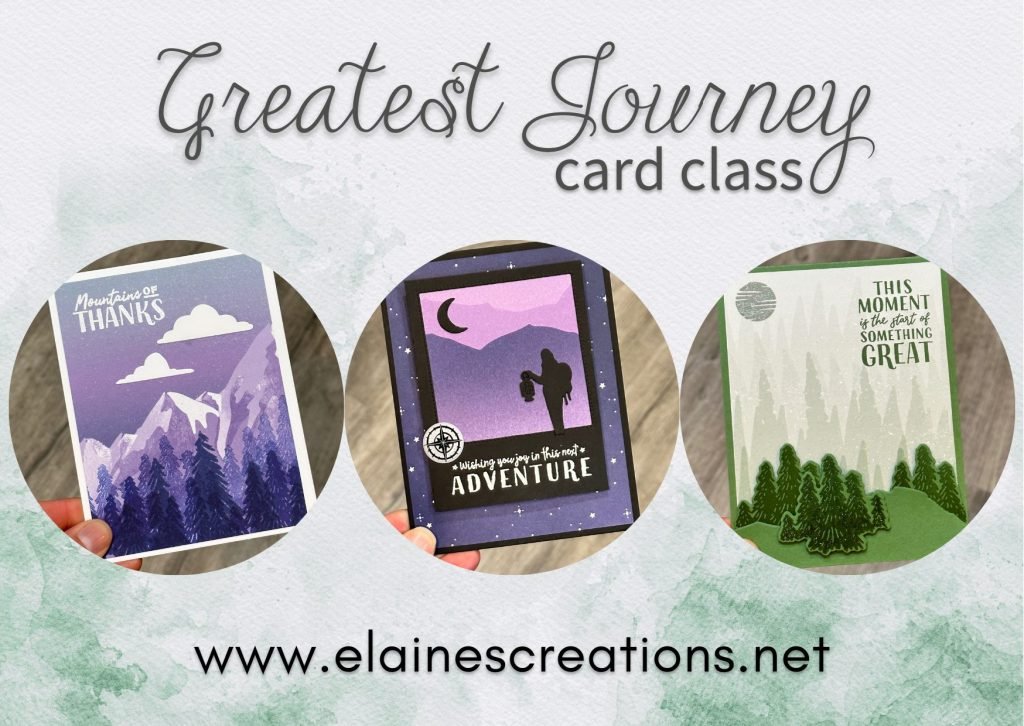 Here are all the links to products that I used to create this card!
---
Only one week Left to Sale-A-Brate!
During January and February, you can earn FREE Sale-A-Bration products every time you Shop, Host, and Join! Click on the SHOP picture to check out all the FREE Sale-A-Bration items your can earn with every $50 or $100 purchase!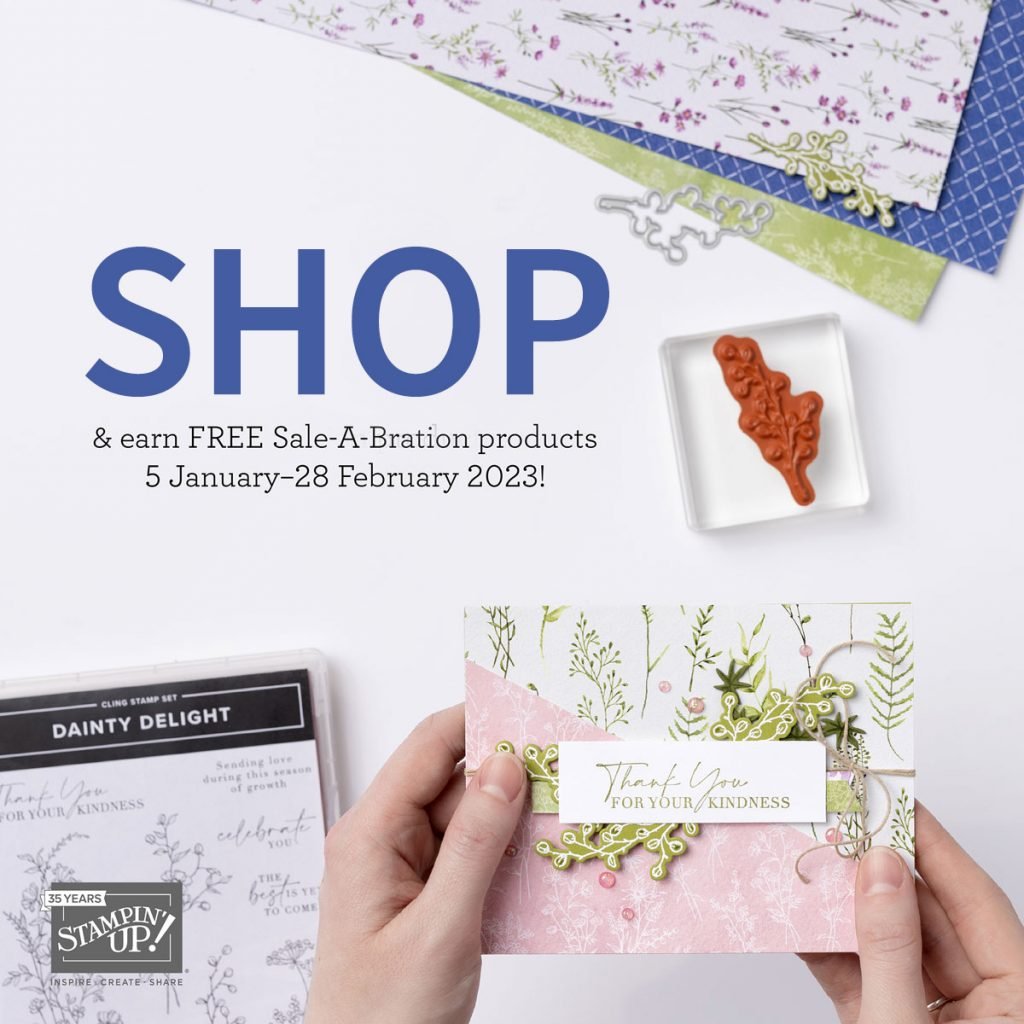 Want even more Sale-A-Bration? Host a party! In person or online, I do it all! Contact me to learn more.
Join my team – the Eclectic Stampers! We meet every month to swap cards, do projects, learn techniques, and have fun! You have three different options to choose from as shown below.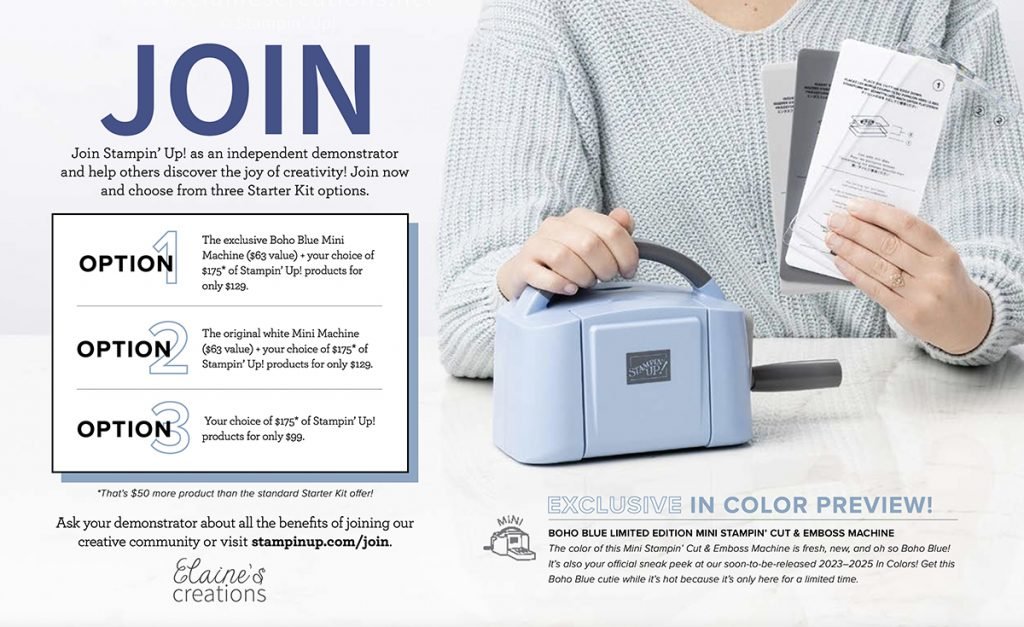 ---
Subscribe for the April Paper Pumpkin Kit!
It's Paper Pumpkin's 10-year anniversary and we want to celebrate how much we've grown! This month's kit is all about happy greetings, organic and botanical designs digitally painted by our in-house artists, along with all-occasion sentiments to celebrate the happy moments in life and recognize the people around you who help you grow!
And as part of our anniversary celebration, the March Paper Pumpkin Kit includes a FREE GIFT featuring a plant and pot builder to make all your projects plant-astic!