Create an easy watercolored card with the Nature's Prints stamp set and Natural Prints Dies which are part of the Sun Prints Suite. Start with a piece of 3-7/8″ x 5-1/8″ Shimmery White card stock and stamp off with Starry Sky on to a scrap piece of paper and then stamp on to the card three times (mask the middle).
Then use a Water Painter to color in the leaves – no extra ink necessary! Just use what is already there for easy peasy watercoloring! Watercolor the flowers with Daffodil Delight and emboss the sentiment in white on Starry Sky card stock.
Check out my YouTube video tutorial where I show how to create this easy watercolored card!
Here are the three card designs in this card kit. There are supplies for two of each card for a total of six cards in each card kit! Get this card kit for free when you purchase the bundle or place a $40 order using my current host code (you can find at the top of the right sidebar on my homepage)! Please email me and let me know you would like this card class! All classes are available to go!
Place a $50 order online using my current host code (you can find at the top of the right sidebar on my homepage) and you'll receive a free gift in the mail from me as part of my rewards program! You'll also receive my Exclusive Stamp Tutorials at the end of the month! Please make sure you do not have "no contact" selected from previous orders or I will not be able to send your gift.
Here are all the links to products that I used to create this card!
---
New In Color Starter Kit Promotion
Get an extra $66.50 in In Color Product when you join my team and purchase the starter kit this month!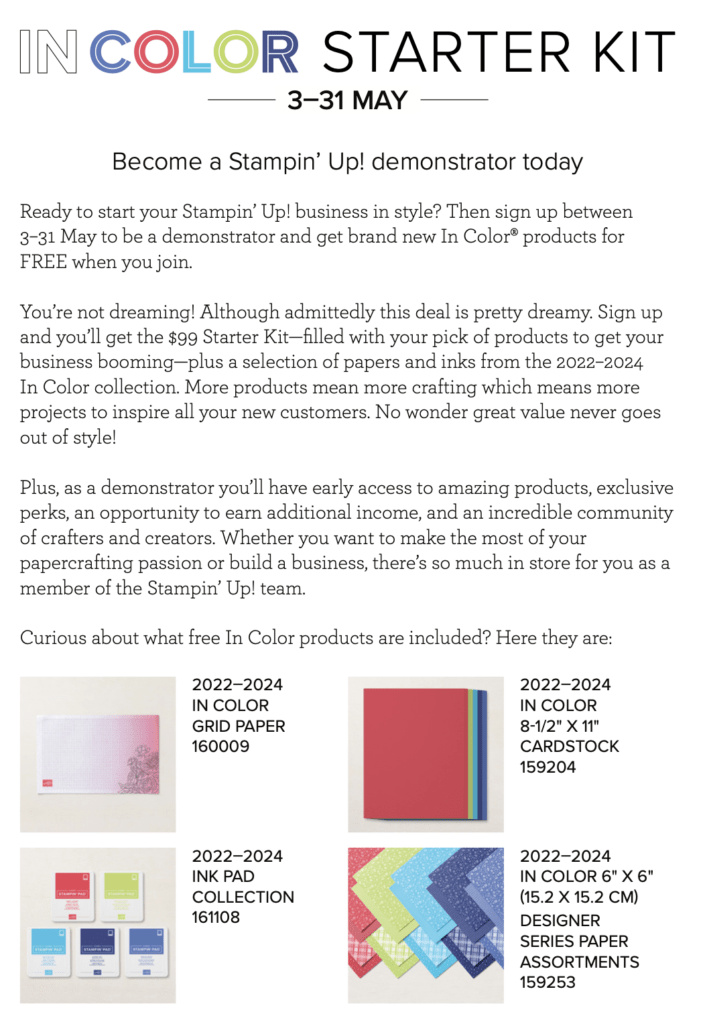 ---
July Paper Pumpkin Kit
Subscribe by June 10th to get this super fun Paper Pumpkin Kit!
Give your card collection a reFRESH with this month's Paper Pumpkin Kit! We're talking FRESH ideas, designs, cards, and crafts. Each month we strive to deliver a seasonal selection, and this month is no different. It's time to express your love, gratitude, and style with summer's hottest trends in crafting.
Plus, this month you can purchase additional mini canvas shopping bags for a fun twist on card packaging. Just our way of expanding one of our favorite kits of the season!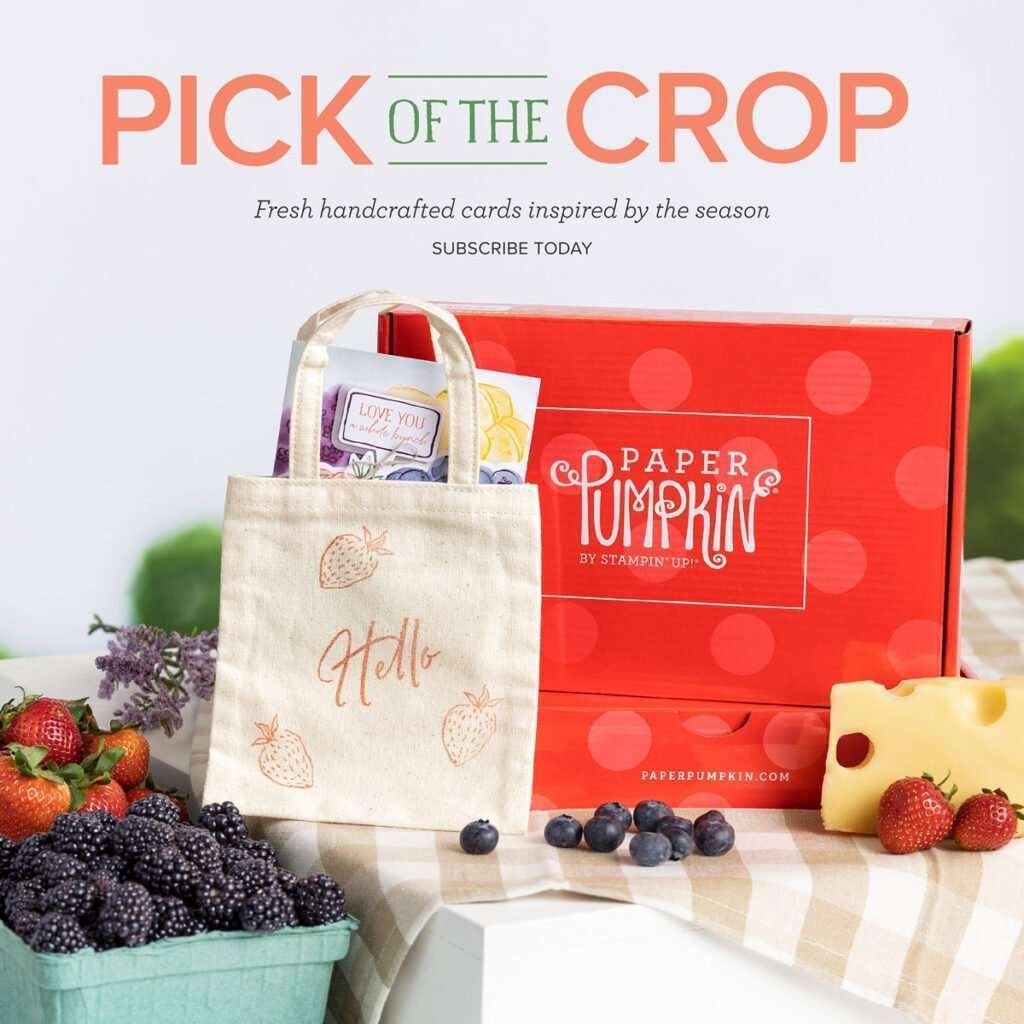 ---
All Together Collection
This awesome collection has been extended until May 31st!