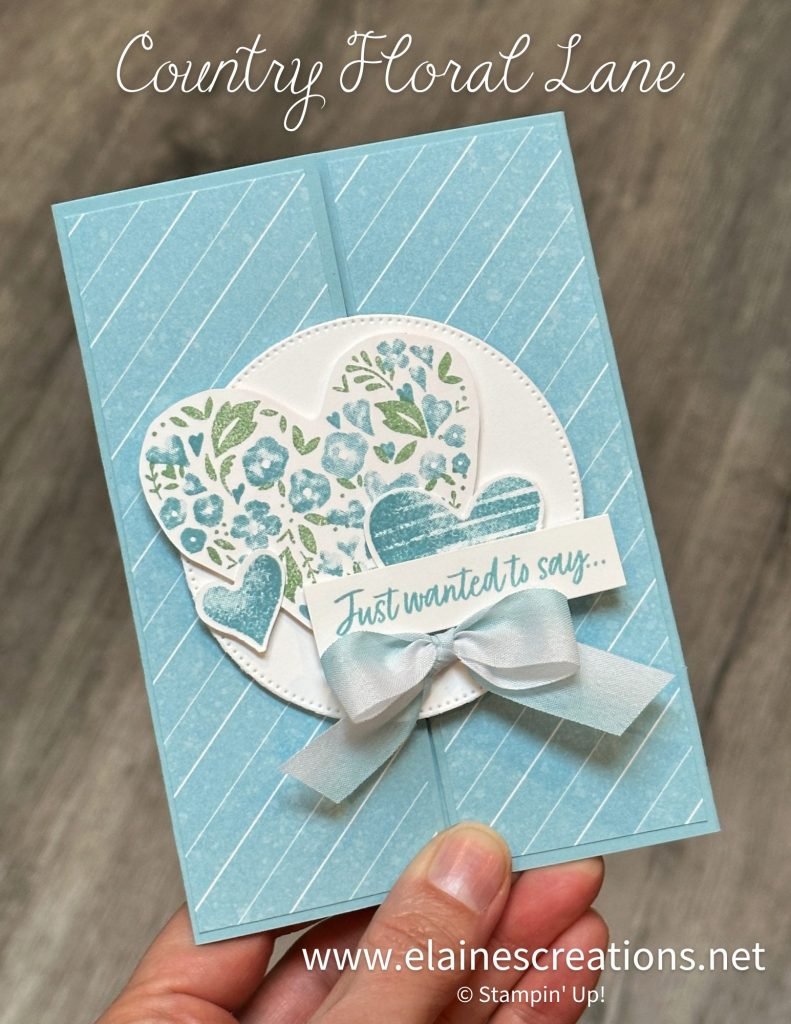 Create a surprise gatefold panel card with the Country Floral Lane Designer Series Paper and the Country Bouquet stamp set and dies. The big heart is a two-step stamp. One stamp for the flowers and hearts and another for the leaves so that you can easily use two colors to make one heart. Add some Balmy Blue Ombre ribbon for a finishing touch. But wait, there's a surprise inside!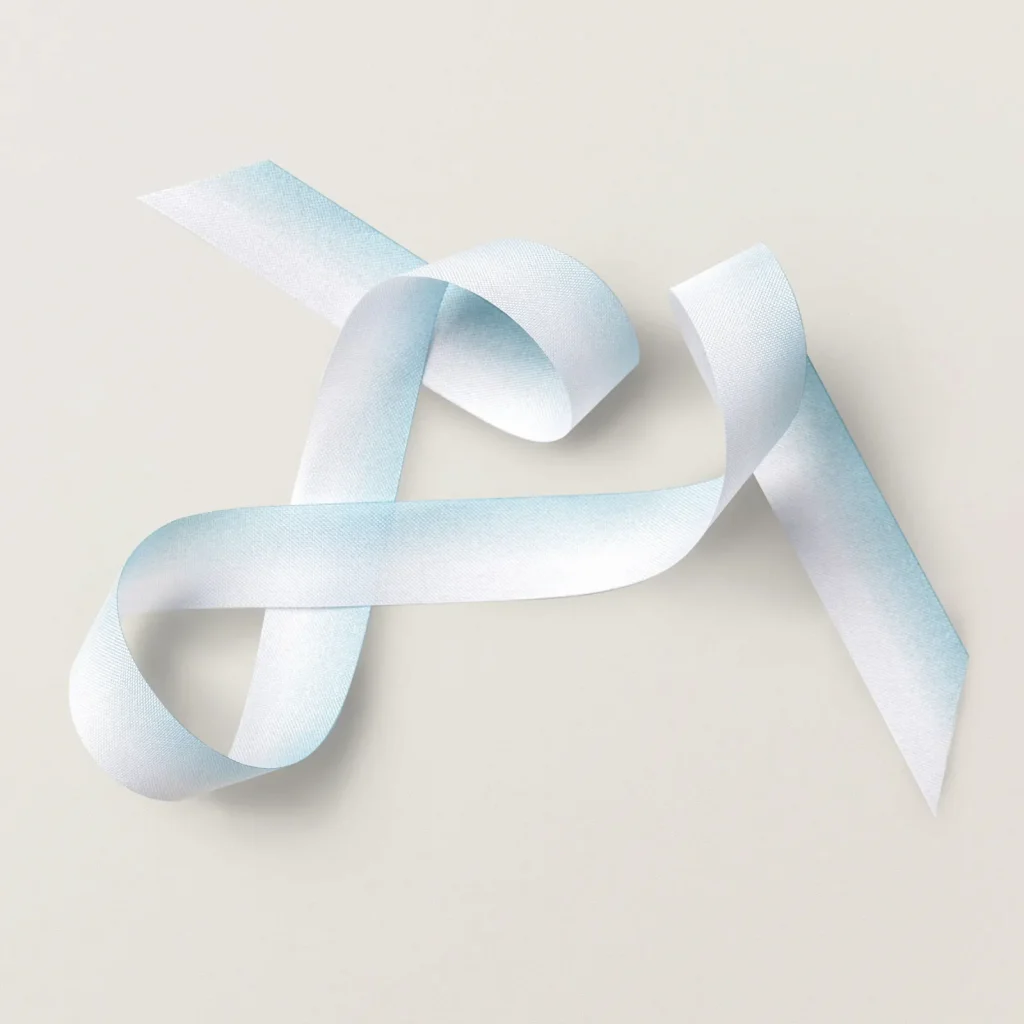 Inside this gatefold card is a panel card! What?!? Yes, a simple panel card. Add some of the Country Floral Lane Designer Series Paper to decorate. Mask the sentiment so it can be stamped on three separate lines. Add some hearts for a pop of fun inside the card.
The measurements for the card are:
8″ x 5-1/2″ scored at 2″ and 4″
on the 5-1/2″ side, line up the left edge at the 1-1/4″ line and cut from 2″ to 4″, then line up the left edge at the 4-1/4″ line and again cut from 2″ to 4″ (in-between the first score lines)
Then turn the card stock on the 8″ side and score at 3″ in-between the 1-1/4″ and 4-1/4″ cuts; at 4″ above those cuts, and again at 5″ in between those cuts.
Designer Series Paper – cut all panels 1/8″ smaller
Front & Side Designer Series Paper panels are 2″ x 5-3/8″ (Need two of each sheet)
Inside top and bottom Designer Series Paper are 1-7/8 x 1-1/8″ (Need 4)
Middle Basic White panel is 1-7/8″ x 2-7/8″
Watch my video tutorial below to see how I create this card.
Surprise Gatefold Panel Card Video Tutorial
Special offers
Get this card kit for free when you place a $50 order using my current host code (you can find at the top of the right sidebar on my homepage). There are supplies for two of each card for a total of six cards in each card kit! Please email me and let me know you would like this card class! All classes are available to go!
And when you place a $50 order online using my current host code, you'll receive a free gift in the mail from me as part of my rewards program! You'll also receive my Exclusive Stamp Tutorials at the end of the month!
Please make sure you do not have "no contact" selected from previous orders or I will not be able to send your gift.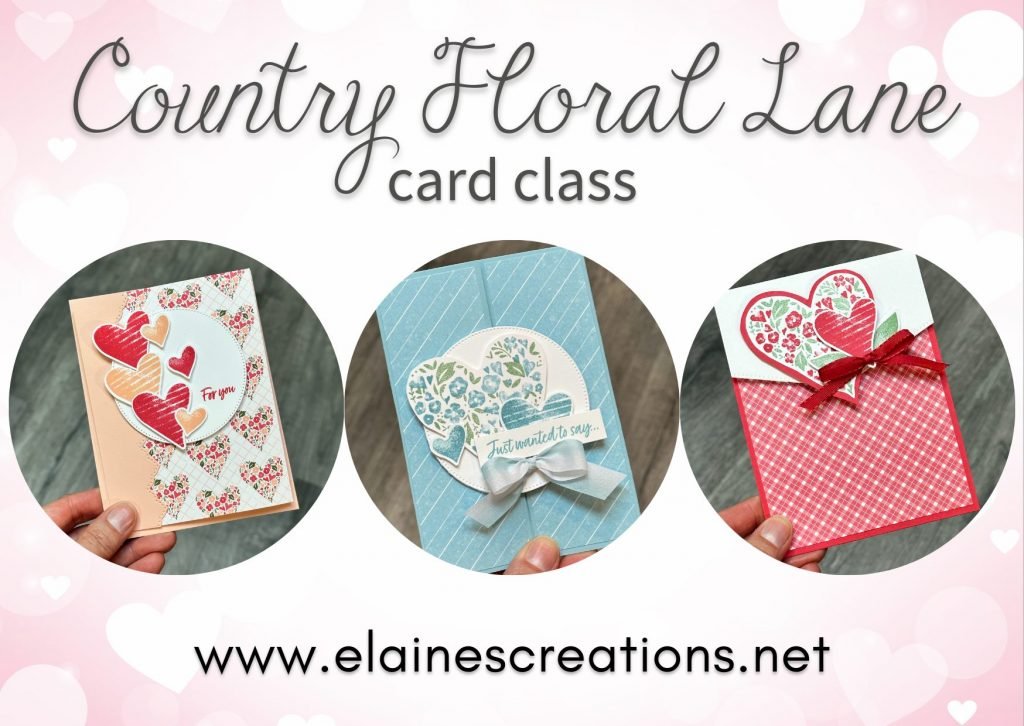 Here are all the links to products that I used to create this card!
---
Sale-A-Bration is Here!
During January and February, you can earn FREE Sale-A-Bration products every time you Shop, Host, and Join! Click on the SHOP picture to check out all the FREE Sale-A-Bration items your can earn with every $50 or $100 purchase!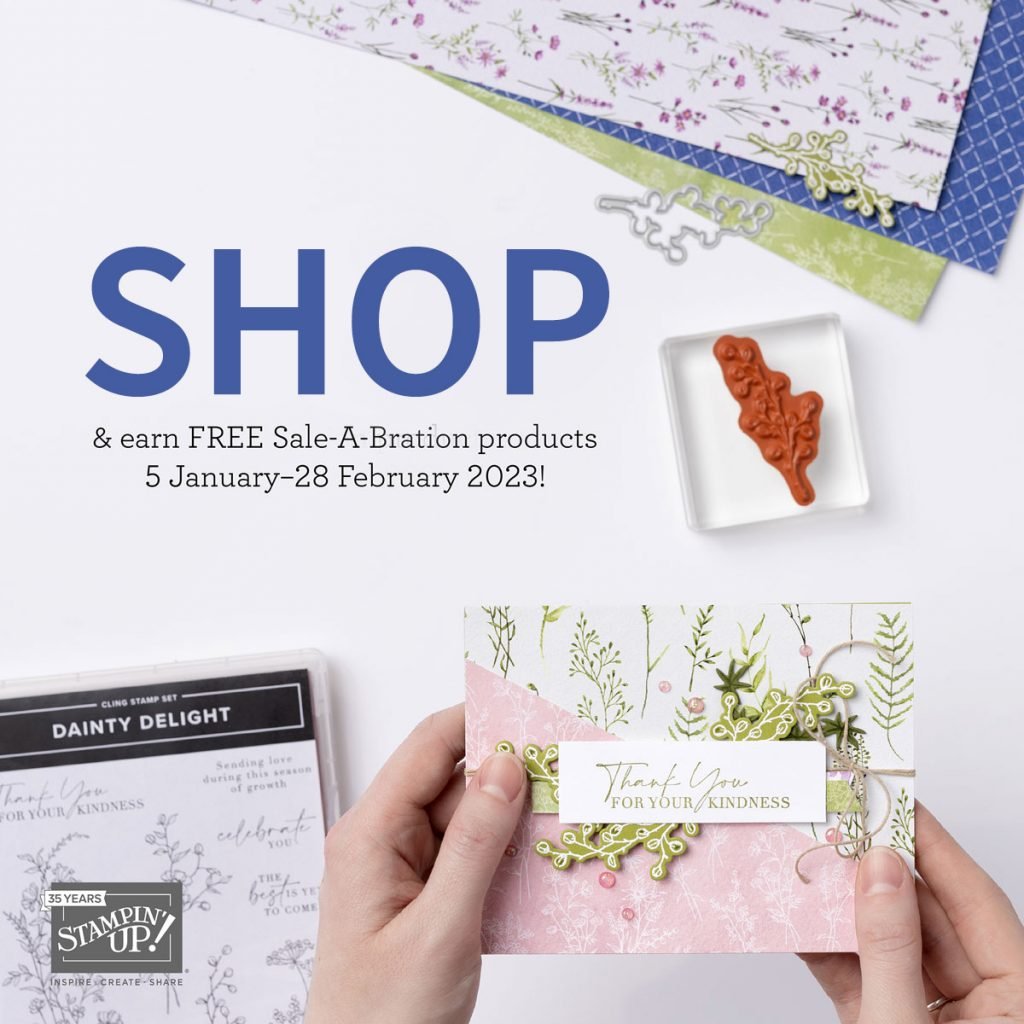 Want even more Sale-A-Bration? Host a party! In person or online, I do it all! Contact me to learn more.
Join my team – the Eclectic Stampers! We meet every month to swap cards, do projects, learn techniques, and have fun! You have three different options to choose from as shown below.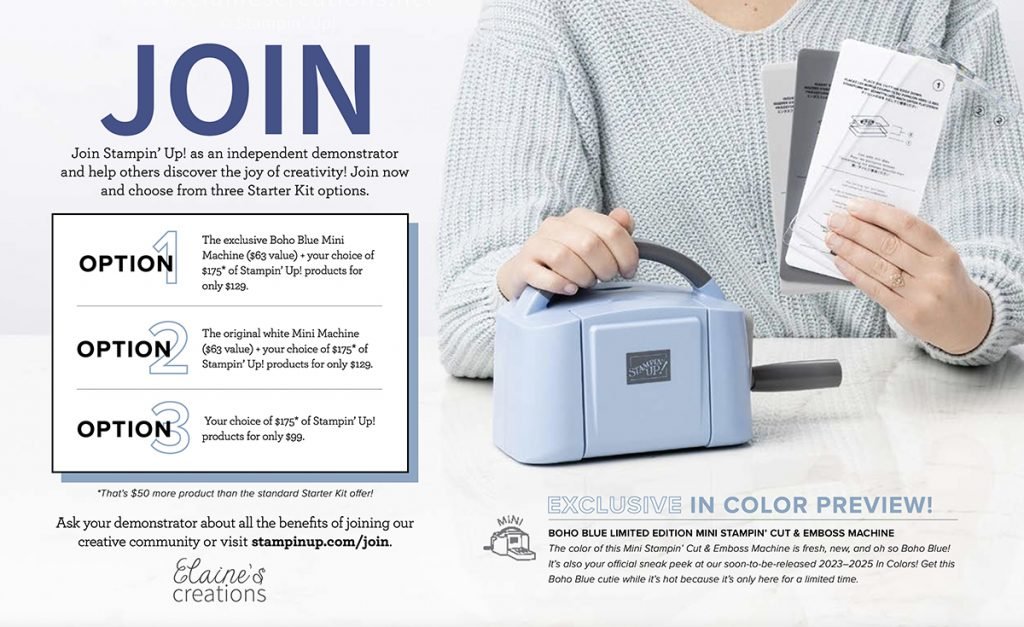 The NEW Mini Catalog is Here!
I'm so excited that the new Mini Catalog is here, fun of fun and creativity! If you would like to place an order with me and want copies of the catalogs, just email me to let me know and I'll send them to you!
---
Subscribe for the February Paper Pumpkin Kit!

Make cloudy days a little brighter with the Sunshine & Smiles Paper Pumpkin Kit! This kit includes nine sweet and sunny cards—three each of three designs. If someone you know is weathering a storm, this kit is just what you'll need to create cards that are sure to brighten their day!
Subscribe by 10 February to get this special, brand new kit with some exclusive crafting benefits!
Each kit includes nine cards, three each of three designs, with peek through windows on the card fronts! The bright colors and furry friends are the perfect way to make someone's day!
This kit is special for its suite coordination! It coordinates perfectly with the Rain or Shine (item number: 160556) Suite Collection from the January–April 2023 Mini Catalog. It's the perfect time to get some extra product and get creative with your crafts!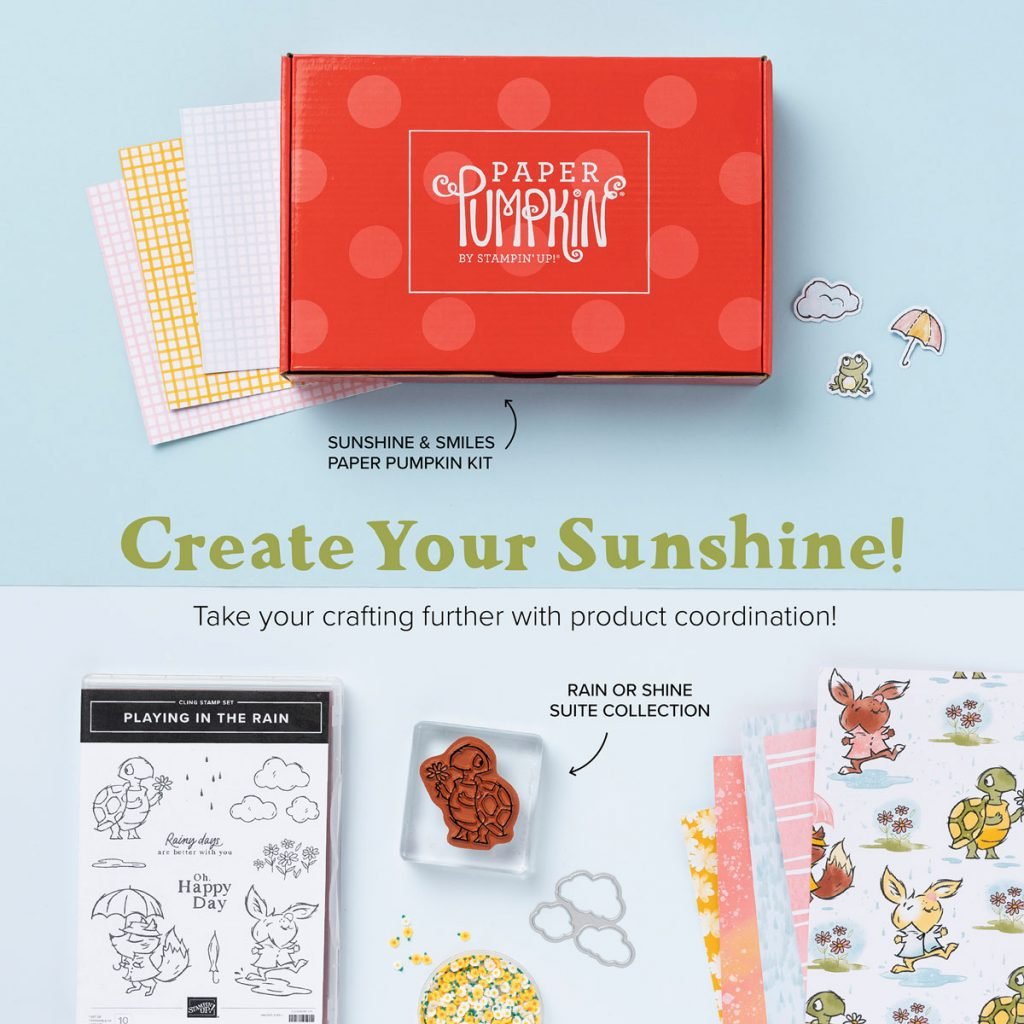 And for the first time ever, Paper Pumpkin is offering a dies add-on! There are so many possibilities with this month's kit, you do not want to miss it! Click here to learn more about this month's kit.