Create a fun easel card with the Sentimental Park bundle and Regency Park Designer Series Paper! I love using the Designer Series Paper to pick colors from to create the card. It makes color coordination super easy and always creates a great color combinations to create a card. I used the Night of Navy, Balmy Blue, and Shaded Spruce from the Regency Park Designer Series Paper for this easel card. To create the easel, simply score your card base in half and then the front in half again. Fold the front panel back and add a die-cut shape to be the stand. Decorate the inside of the card and add an element that pop up to hold the stand. For this card, I used one of the die cuts from the Sentimental Park Dies. Add some ribbon and other embellishments to finish the card.
**Pro Tip** Wrap the ribbon around the card stock and adhere to the back. Then tie the bow separately and adhere with a glue dot for perfect placement without having to hold the ribbon in place!
Easel Card Video Tutorial
Special offers – Free Card Kit!
Get this card kit for free when you place a $50 order using my current host code (you can find at the top of the right sidebar on my homepage). There are supplies for two of each card for a total of six cards in each card kit! Please email me and let me know you would like this card class! All classes are available to go!
And when you place a $50 order online using my current host code, you'll receive a free gift in the mail from me as part of my rewards program! You'll also receive my Exclusive Stamp Tutorials at the end of the month!
Please make sure you do not have "no contact" selected from previous orders or I will not be able to send your gift.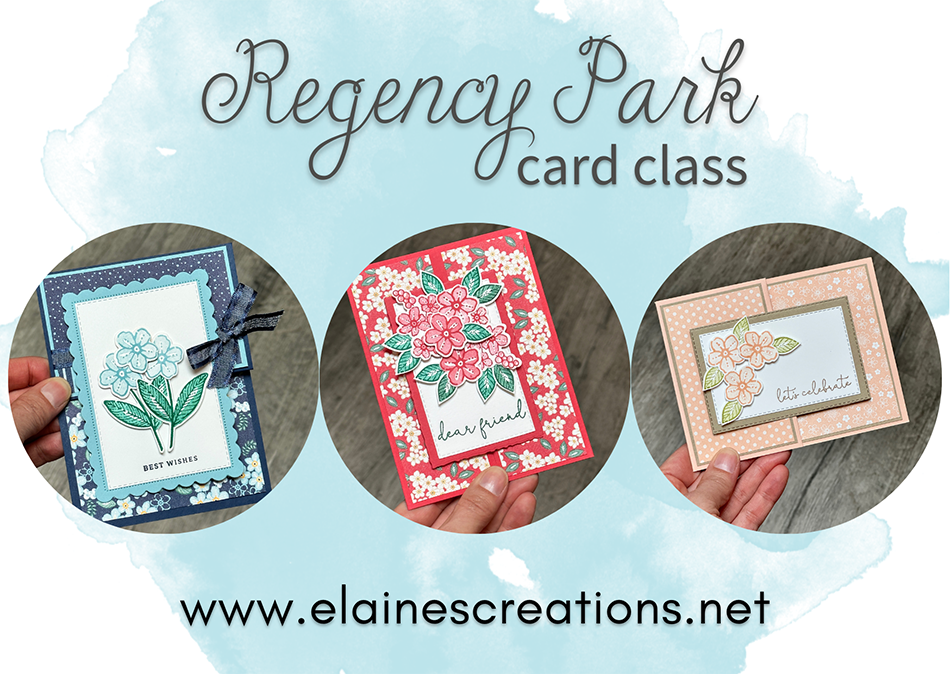 Here are all the links to products that I used to create this card!
---
NEW! Online Exclusives!
Stampin' Up! has launched something brand new this month – a collection of Online Exclusive products. You won't find these products in any of our catalogs as they'll only be listed in the online store. There will be further releases of Online Exclusive products throughout the year so there will be new products to purchase in addition to those we will see in our new catalogs!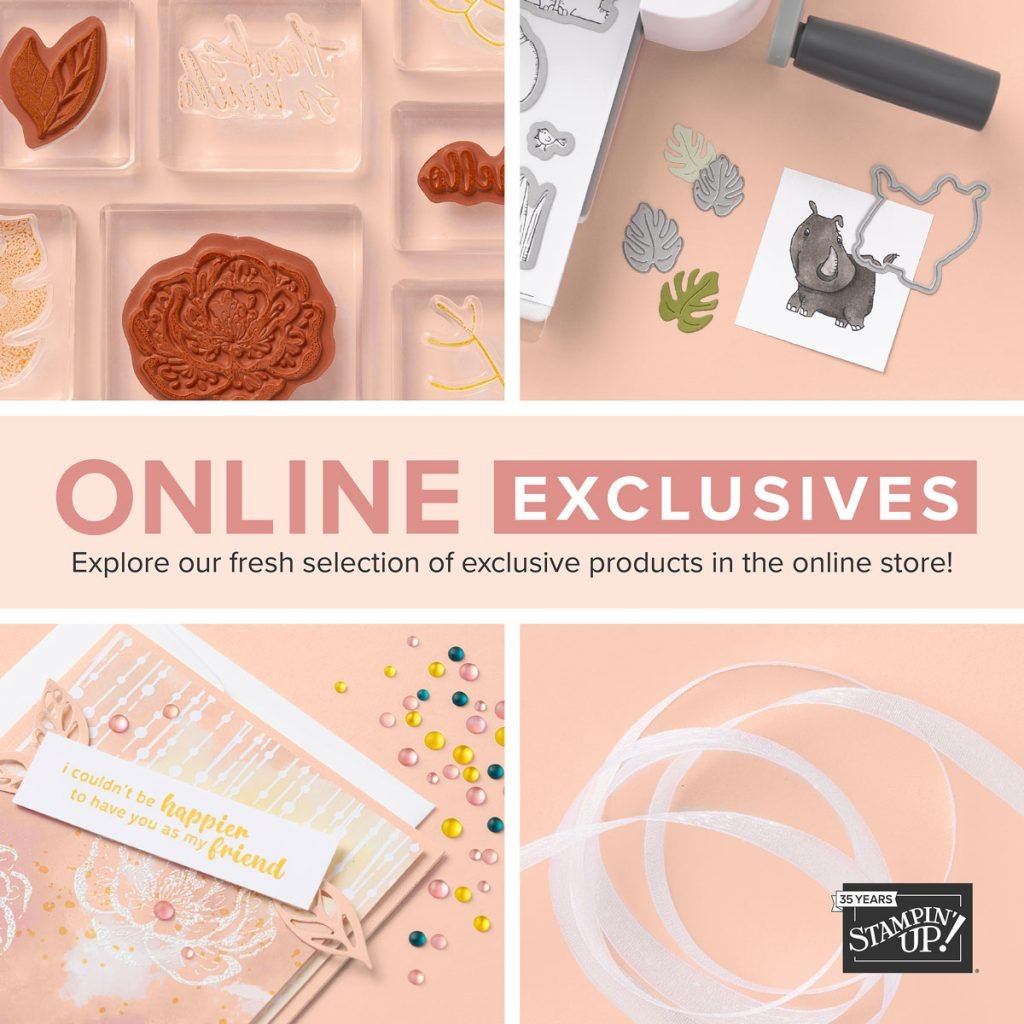 ---
Subscribe to the April Paper Pumpkin Kit!
Good things take time, but you can start creating them now with the All the Little Things Paper Pumpkin kit! This kit includes nine cards, three each of three designs, with elegant designs and bright colors. The iridescent foil is the shining detail to bring your crafts together. You can make a card for anyone and for any occasion!
And don't wait, because anyone who subscribes to this month's kit will get a FREE box organizer! This organizer fits perfectly inside your Paper Pumpkin box and is great for keeping your supplies from past kits organized, so you know right where everything is!