Have you ever tried partial embossing a card? It's as easy as creating your own "cutting plate" out of cardboard. Just save a piece of cardboard that comes with any Paper Pumpkin kit, some of the Designer Series Papers, or wherever else you can find some that are about the same thickness as one of the cutting plates. Cut it into the shape that you want and use it as a cutting plate to only emboss the card stock where the cardboard is placed! Use a sponge dauber to add some color over the embossing to really make the embossing show.
For the trees, stamp the large tree from the Tree Trimming stamp set and then use the small tree die from the Tree Trimming Dies to cut it out. Stamp two of each garland and after die cutting them, cut them to fit the trees. Add some of those sparkly sequins to add some bling to the card!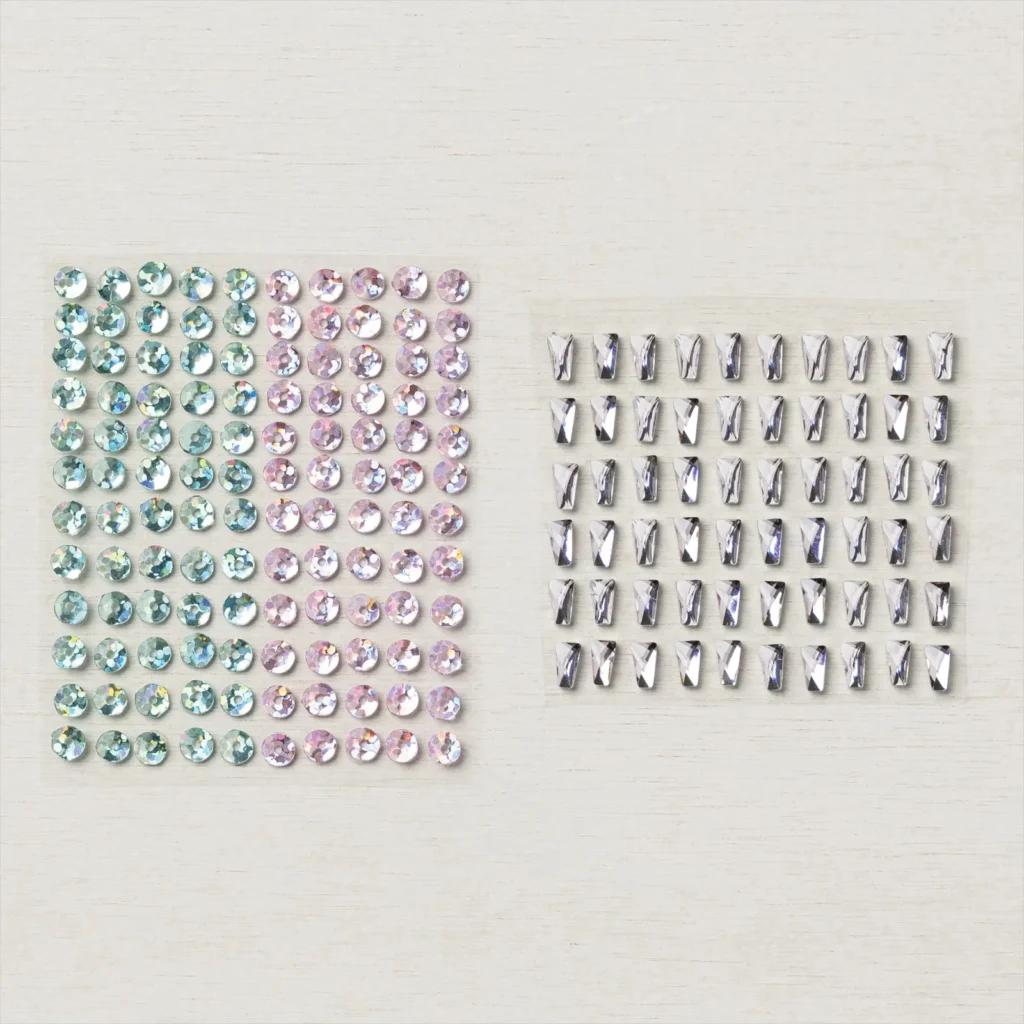 Watch my video tutorial below to see how I create this partial embossing card.
Partial Embossing Card Video Tutorial
Special offers
Get this card kit for free when you purchase the bundle or place a $50 order using my current host code (you can find at the top of the right sidebar on my homepage)! There are supplies for two of each card for a total of six cards in each card kit! Please email me and let me know you would like this card class! All classes are available to go!
And when you place a $50 order online using my current host code, you'll receive a free gift in the mail from me as part of my rewards program! You'll also receive my Exclusive Stamp Tutorials at the end of the month!
Please make sure you do not have "no contact" selected from previous orders or I will not be able to send your gift.
Here are all the links to products that I used to create this card!
---
November Paper Pumpkin Kit!
Subscribe by Oct 10th to get this super fun Paper Pumpkin Kit!
It's beginning to look a lot like Christmas with these festive cards!
Send merry and bright cards this holiday season with the Ho Ho Ho Paper Pumpkin Kit! With classic Christmas colors and holly jolly sentiments, the cards in this kit are sure to bring the Christmas spirit.
Word from the North Pole is that this kit coordinates with next month's Paper Pumpkin tag kit and the special add-on product! With so much coordination between products, it will be a breeze to create cohesive holiday crafts for all your gifting needs. Make this season the most wonderful time of the year for your loved ones—and for yourself!
Last Week of Weekly Deals
These deals end today, so don't miss out!
Last Chance for the Perfect Partners Promotion
Some things are great on their own but become epic when they are paired with something else: cereal and milk, toast and butter, Fred Astaire and Ginger Rogers. We may be biased, but our favorite combo is our stamp sets and dies—and that's what the Perfect Partners promotion is all about!
We created six new dies that coordinate with stamp sets in the 2022–2023 Annual Catalog and the July–December 2022 Mini Catalog. These coordinating dies will only be available during this promotion and will not be offered in any catalog.
These stamp sets and dies are available separately or as a bundle. By buying the bundle, you and your customers will save 10% off the retail price.
Put these wonderful stamp sets and dies together for more papercrafting fun! Order now!